1. To access Crowded, you can either download our mobile app using the link that was sent to you by your camp admin, or if your camp pre-registered your number, simply download Crowded from the app store and login using your phone number
2. Once you've downloaded Crowded, you'll be prompted to provide some details and create a 4-digit PIN code. Please keep a record of this PIN somewhere safe.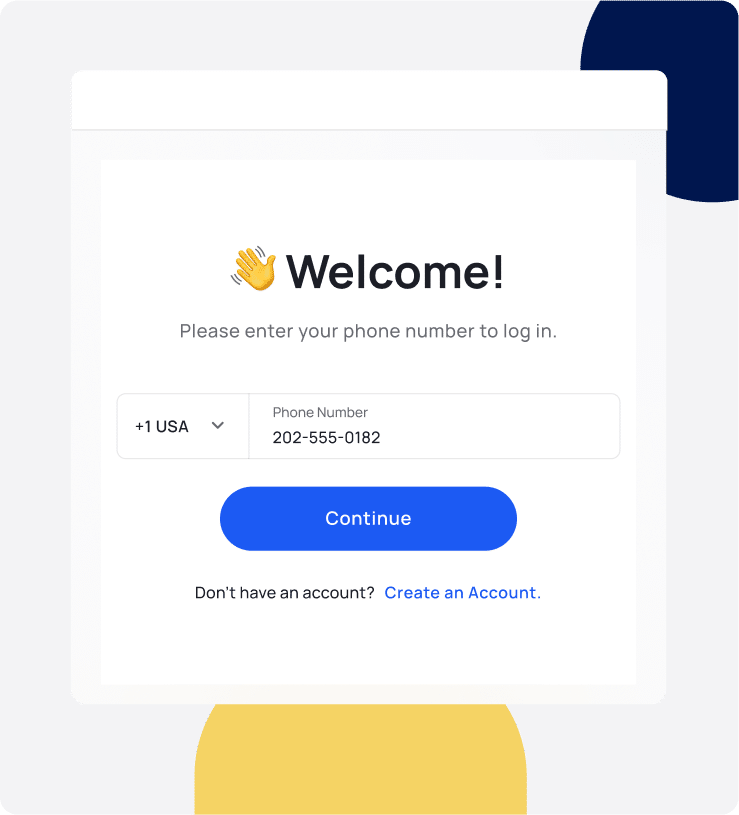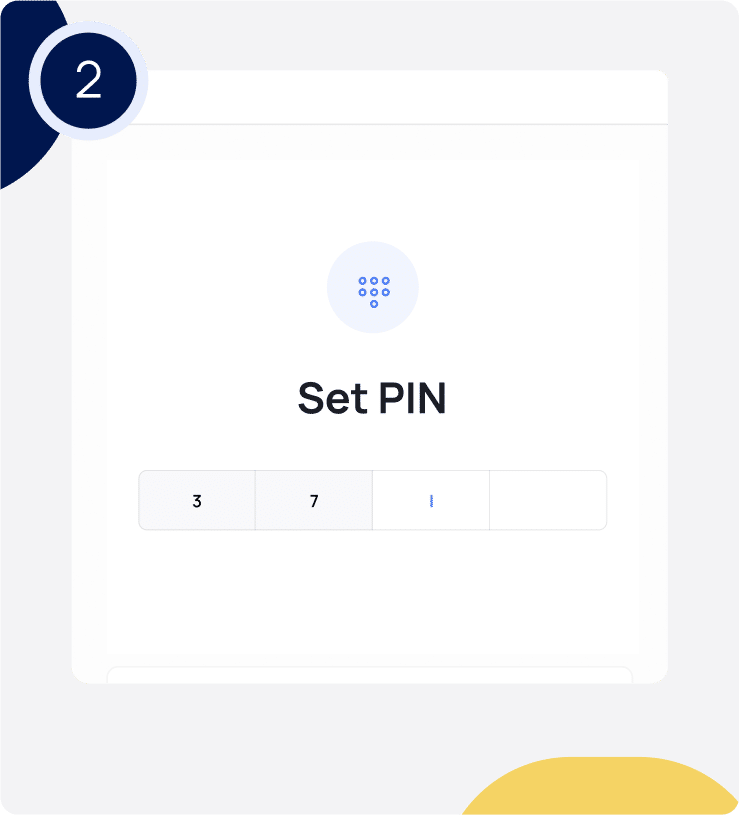 3. After your organization has issued you a staff account and sent your salary, you'll be able to access your funds and a digital debit card associated with the account by logging into Crowded's mobile app. To add your digital card to your virtual wallet, go to the main dashboard and select "Details," then click the "Add to Apple Wallet" or "Add to Google Wallet" icons. You can also add a card to your virtual wallet manually. If you would like a physical debit card, please contact your camp admin.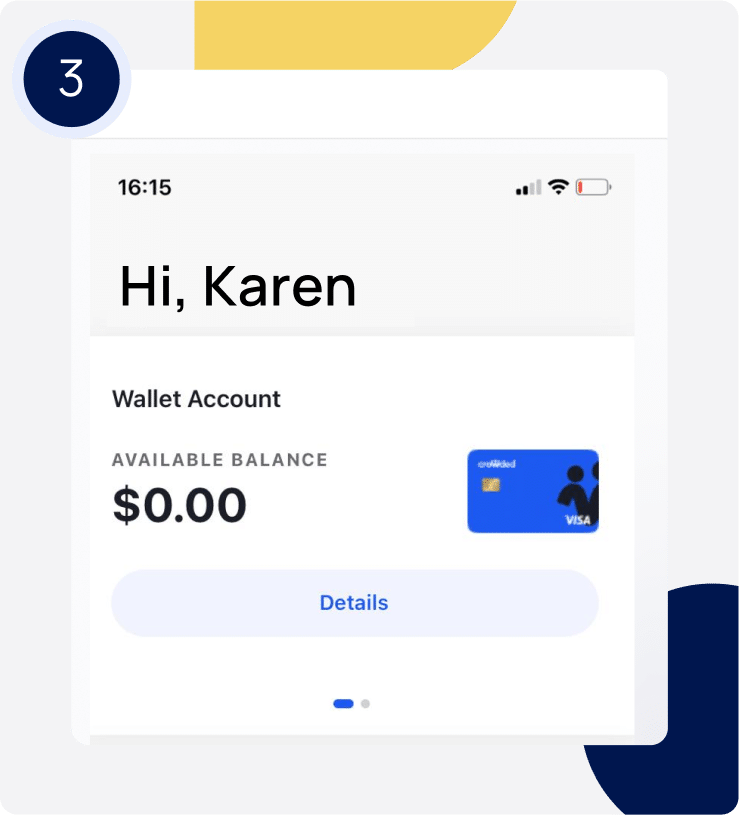 Crowded staff account best practices
Log in to Crowded's mobile app – you'll be able to view your current balance from the main dashboard.
You can withdraw cash at any All Point ATM with a physical debit card for free.
Add your debit card to your Apple Wallet or request a physical card from your camp admin. Card's can be used anywhere Visa® is accepted.
Download the 'Banking Crowded' mobile app in the App Store or Google Play Store to track spending and payments, restrict card if lost, transfer money, and deposit mobile checks.
For card support, please call or text 1-(646)-921-6448 or email us at [email protected].
Highlighted cardholder fees
Cash deposit: 0.50%
In-network cash withdrawal: FREE
Out-of-network cash withdrawal: $2.50
Mobile check deposit: $5.00
International debit card usage: Visa® Exchange Rate
How to transfer money out of a staff account via ACH to a US bank account
1. Log in to the Crowded mobile app to access your account using your phone number.
2. Click on the "Transfer Money" option to initate the transfer process.
3. Choose the "Outside of my Group" option, indicating that the transfer is going to a different bank account.
4. Click "Add Recipient" and provide the necessary information for the recipient's bank account.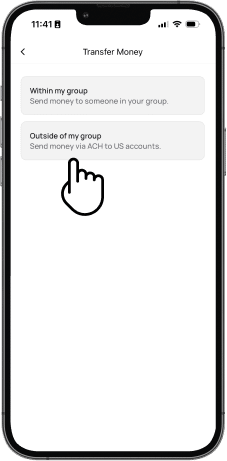 5. Once you enter the recipient's bank information, click "Add".
6. Complete the verification process by entering your 4-digit Crowded pin code for added security.
7. After successfully adding the recipient bank account, select it as the destination for your transfer.
8. Enter the specific amount you wish to transfer from your Crowded Staff Account to the recipient bank account.
9. Double-check the details and confirm to finalize the transfer.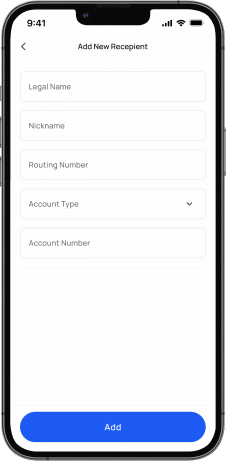 What are staff accounts?
Your camp has set up a staff account for you in order to pay you your salary. A staff account is a type of banking account that is set up for the benefit of a specific individual or entity. What's important for you to know? You are the beneficiary of this account, and all funds sent to this account belong to you.
Where can I use my digital or physical card?
Your cards can be used worldwide anywhere where Visa® cards are accepted.
Can I deposit a check?
Yes! If you receive payment via check, you can deposit these into your account using our mobile check deposits. Please ensure the check is made out to the name of your camp and endorsed for deposit at Blue Ridge Bank, per the instructions on Crowded's mobile app.
Trying to link your account to Wise, Paypal, Cashapp, Venmo, or similar apps?
Please select manual verification, instant verification is not available at this time.
What are the purchase limits for my digital card?
The daily limit for card purchases is $5,000, and it resets at 7:00 p.m. EST daily.
Who do I contact if I need technical help or support?
For technical support, please feel free to contact our support team. You can also take a look at our comprehensive support articles for further assistance.